Meadowdale High School, Lynnwood, WA


Class of 1966 - Go Chiefs!!!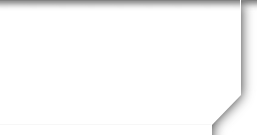 Ginger Jay Williams
Profile Updated:
May 26, 2019
| | |
| --- | --- |
| Residing In | Ft Worth, TX USA |
| | |
| --- | --- |
| Occupation | Child Care Provider/ owner |
Children
Aaron Kohler born 1976
Kareen Kohler Born 1978

Grandchildren
Daisa Ashing 1997
Adrian More…Plesha 2011
Ejay Plesha 2012
Comments
I worked as a hairdresser for yrs. Last job was at the WAC Seattle Married Ernie Kohler had two children Aaron in 76 and Kareen 78. We were married 10 years then divorced 10, when I remarried a LTC retiring from the Army.Robert Williams from Marysville but graduated from Brandson HS. We actually met when were were 18 and 19 soon after I graduated. Married 23 yrs later after divorcing our first marriages. I moved my children to him in Alaska but were there only a few short mos. He got a great job with Exxon and we moved to Louisiana in a bedroom community. We built a home on the Bayou with parks all around us and lived there for 6 yrs while his job was purchasing aircraft for Exxon and in charge of the activities of operations going to and from the gulf platforms. He had two teens and I had two. Hard times with the kids. Then after 6 yrs we moved to Texas where he then worked at at the corporate office traveled all over auditing helicopter operations. I was a stay at home hard worker for the duration of the marriage.
I had a stroke the day we moved to Texas. Three yrs later my ex wanted a divorce. Since then went back to work bought my own home and was raising a grandchild at the time was 5 for 11 yrs. She now is back in Seattle.

I went to College and graduated with a degree in business and went to work at opening a Home Day Care. I love it. Been doing it now for 10 yrs. Before that worked at Hobby Lobby in Home Decor retail. I built two homes and two dream homes. I got to decorate to the hilt and loved every minute of it. The journey of life has twists and turns and each time allows for growth, decisions and new beginnings. Right now enjoying being single with out
responsibilities to anyone. All we do,gives us opportunity to change and dust ourselves off and start over again and again. Maybe Mr right is still out there you never know?

I currently am not in a relationship, totally recovered from the stroke 18 yrs ago, and doing good. Just would love to have a man in my life to share with. In the mean time I have 8 babies to love and care for.

My daughter has two babies lives at Laguna Beach and enjoying her life a street from the beach. My son is in Seattle. My first ex passed away a few yrs ago.

I celebrated my 50th in Europe from Austria to Germany and back. Went with a friend from when I worked at the WAC. My best friend, Pat Lee and I went to London and Spain. She visited me once right after we moved here. I sure miss her.
School Story
Remember tires being brought over the roof and dropped into the middle of the commons area? Thrasher on a trike ?Also when he wore his dads clothes and they sent him home. Riding the train to a game and the media quoted me wrong, put in the paper and not what I said.