Meadowdale High School, Lynnwood, WA


Class of 1966 - Go Chiefs!!!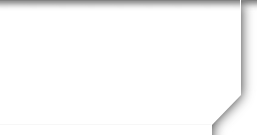 John Brown
Profile Updated:
January 1, 2023
| | |
| --- | --- |
| Residing In | Montrose, CO USA |
| | |
| --- | --- |
| Occupation | Electronics Technician- Retired |
Children
I have none but I married a lady with three daughters, who had 11 children (grandchildren), who collectively More…

had 12 children (great grandchildren) the oldest is 18 (kinda makes us all feel older) and the youngest turns 1 year in February 2023.
| | |
| --- | --- |
| Military Service | USN |
Yes! Attending Reunion
Comments
Joined the Navy in July 1966 and stayed in for 7 years. Joined Federal Service in August 1973 and retired in May 2007. Hired on to State of Colorado in May 2007 and retired in August 2017. I was an electronics technician for 51 years. My interest in electronics started in my sophomore year in Terry Johnson's electronics class. I was in his class for all three years! When I joined the Navy they sent me to electronics school. The first two weeks of the training exceeded Mr Johnson's classes! I volunteer at a food distribution center for the homeless and needy.
School Story
I wasn't much of a sportsman but I learned to serve as I was the wrestling and track managers (student assistant). I had Mr King for history and found it boring as well as repetitive remembering dates however I actually seek out history where I have lived as an adult over the years including history soaked New England states. I was never a star student in Hershburgers english class. I must have learned something as I wrote complete training classes on satelite systems for the Air Force. My math came in real handy through out my career in electronics. Many times I would ask myself how did I know that them realized I had learned it at MHS.
Hello Rick. I see that you live in Highland Ranch near Denver. I live on the Western side in Montrose. I have been in Colorado for about 15 years now. I work for a homeless center and we deal with the Food Bank of the Rockies. If you ever get a chance to come to the West give me a shout and we could have coffee.
Posted on: Oct 24, 2022 at 1:33 AM
Posted on: Oct 24, 2021 at 1:33 AM
John Brown
added a comment on his Profile. New comment added.
John Brown
added a comment on his Profile. New comment added.
Posted on: Apr 17, 2021 at 5:58 AM
Good morning Chiefs. It is with great sadness that I write this today, on Monday last, April 12th, Sharon (Sheri) (Brown) Waggoner passed. She was living in Granite Falls. Before you go looking through our year book, she was a '65 MHS graduate! One of the privileged few to be a member of the first MHS graduating class. My older brother William (Bill) Brown graduated from LHS in '62. He also passed unexpectedly in late November last year, 2020. His family lives just outside of Coure D Lene. I will be traveling to Snohomish in late May to visit the remaining of my siblings. I haven't been in the area since '92. I imagine that I will see great changes!
Posted on: Oct 24, 2020 at 1:33 AM