Meadowdale High School, Lynnwood, WA


Class of 1966 - Go Chiefs!!!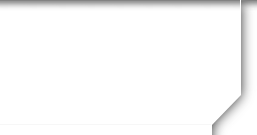 Pamela Mitcham Harris
Profile Updated:
August 10, 2016
| | |
| --- | --- |
| Residing In | El Dorado, AR USA |
| | |
| --- | --- |
| Occupation | Retired/as Office Manager: Dermatology-Surgical Clinic, I also had my own business "Simple Reflections" Interior Design. |
Children
Tracy, born July 29, 1968 (in Germany) Lives in Montrose, CO
David, born Nov.24, 1973 (in Edmonds, More…WA) Lives in Moses Lake, WA
Anna, born Jan. 26, 1979 (in Edmonds, WA) Lives in EL Dorado, AR

Grandchildren-6
Comments
Married, having babies, & working. Moved back to Arkansas in 1993, to marry my first love that I had to leave behind when my parents moved to Edmonds in 1963. We reconnected after 30 years.

In 2010, I fell and severed the tendons in my neck. Since the accident I have had 6 neck & back surgeries, the last 5 within a time frame of 6 months, just to get my head up and off of my chest. The end result was 2 titanium rods, 5 metal plates & about 25 bolts placed up & down my spine. I am still recovering, it will take a long time before I will be able to walk by myself. My mobility is very limited. I cannot look up or down (which makes digging in my purse, while riding in the car, next to impossible) and I can't look side to side either. This has been one of the worst times in my life. I have gone through two open heart surgeries and reconstructive foot surgery and they don't compare to this. Never thought I would spend the last part of my very active life in this condition. We make the best of what life deals us. I count my blessing everyday for the time I have to watch my grandchildren grow.
Prayers are appreciated! Time has past, I now have had 8 back surgeries, but I really believe this one will work. I have titanium from my neck to my pelvis. I have to walk with a walker, can't stand straight, this is embarrassing for me, however, it is better than the alternative. I Thank God everyday that I am still here, without him I would not have made it. However, going through an Air Port is the pits. I set off every alert possible. I am looking forward to going to the reunion, Thanks to Stan & Sherry Stebing's and my special friend Linda Morley Kaas' help and encouragement. Hope to see you soon!
School Story
All the teasing I got because I "Talked Funny" with my southern accent, even from the teachers. Like the time my 10th grade English teacher,Mr.Lockwood made me read "MacBeth" in front of everyone and he recorded it. It sounded awful and I was embarrassed.
Mr.Propst, my biology teacher, gave the nickname of "Rebel" on day one.
Posted on: Feb 21, 2018 at 1:34 AM
Posted on: Feb 21, 2017 at 1:33 AM
Happy Birthday, Jim, it was so nice to see you again, after thirty years some years. Wish we could have visited somemail. The time just few by. I showed a friend of mine our class picture and we noticed the shirt you were wearing that night "Your Elvis shirt". Where did you get that. That is so awesome. I want to buy one before Christmas, for him. Please let me know soon, so that I can order it before it is to late. Thanks, Have a wonderful Birthday! Love, Pam
Linda, I am behind on all the classmates information.
I am going to the reunion, now thanks to Stan's encouragement & Linda Morley Kaas picking me up at SeaTac. I will be staying with her and her husband. They will assist me. I am disabled, due to an accident. I am very thankful that I will be able to attend & looking forward to seeing old friends. Will you be coming? I hope so. The last time I saw you was just before I moved to Arkansas, we met at the bank for me to sign over my part of the reunion account to you & that was 23 years ago. Hope to see you again.
Stan, will you and Jan be going to the reunion? I am traveling from Arkansas. Would like to see again, it's been at least 30 years or more.
Posted on: Feb 21, 2016 at 1:34 AM
Posted on: Feb 21, 2015 at 1:33 AM
Posted on: Feb 08, 2014 at 9:06 AM
Happy "Late" Birthday, Hope you had a great Birthday!