Meadowdale High School, Lynnwood, WA


Class of 1966 - Go Chiefs!!!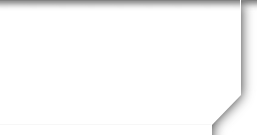 In Memory
Ron Lee (Teacher)
Ron Lee taught U.S. History, Twentieth Century History, and was a Boys Club Advisor.
Ron Lee (1933 - 2008)

Inline Image Not Displayed
Ron Lee, Edmonds, WA, resident and a teacher at three local high schools, passed away on December 15, 2008, at the age of 75. Born Ronald Harrison Lee to his parents, Evlyn and Frances Lee, he grew up in North Bend, WA, and graduated from Mount Si High School. He attended the University of Washington but withdrew to enlist in the U.S. Army where he served in the Far East Command during the Korean War. He received his degree in teaching from Western Washington University. Ron was an educator in the Edmonds School District for almost 40 years. He taught "scholars" at Edmonds High, Meadowdale High and finished his career at Lynnwood High School with many accolades from students and parents who continue to stay in touch with him even after his retirement.
His love of the outdoors took him camping, fishing and hunting every year until 2006; all of which he documented with his camera. His passion for music, and his beautiful voice introduced him to singing at an early age, his first recital was at age 14; he shared his beautiful baritone voice with his church choir for 26 years. He was an avid football fan who enjoyed supporting his local little league and high school teams as well as the Huskies and Seahawks.
Ron is survived by his loving wife, Dee Lee of Edmonds; brother, Ken Lee and his wife, Marnie, of Shelter Bay, WA, brother, Gary Lee, of Tigard, OR; son, Brian Lee; daughters, Sharon Lee, of Lynden, WA, and Ronda Webb; stepdaughters, Rhonda Woodworth, Anette Witter and Vicki Hoyt and their husbands; grandchildren, Jon Carlson, Megan and Katherine Woodworth, Lindsey and Jake Webb; nieces, Jennifer Calvin, Kristine Heidi, Tonya and Rebecca Lee.
Published in The Herald (Everett) on Dec. 21, 2008