Meadowdale High School, Lynnwood, WA


Class of 1966 - Go Chiefs!!!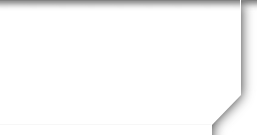 In Memory
Richard Rhoades
Richard Rhoades(1948 - 2018)
Richard Rhoades, age 70 was born to William and Edna (Feary) Rhoades on January 13, 1948. Richard passed away at home on November 2, 2018. Rick was a loving husband, father, grandfather, great grandfather and friend. He enjoyed watching sports - especially football. Fishing and Hunting were his favorite hobbies. Rick loved the holidays. He didn't just play Santa, he became Santa. Rick was a Vietnam veteran and very proud of his service protecting the people of this great nation. Rick left the Army and joined BNSF Railroad until he retired in 1998. He spent his retirement enjoying his loving family and his numerous pets. He was loved by many and will never be forgotten. He was preceded in death by his parents; sisters: Katherine Ball, Evelyn Jackson, Marilyn Raethke; brothers, Bill Rhoades and Dwayne Rhoades. Rick is survived by his wife of 47 years, Kathy (Berglin;) children, Dustin Rhoades (Leslie) and Mysti Rhoades; grandchildren: Billi Jo, Hunter, Gabriel and Aeden; great grandchild, Westly and many nieces and nephews. Celebration of life will be held on November 16, 2018 at 6 p.m. at EFESTE Winery, 19730 144th Ave NE Woodinville, WA. The family wishes to thank the Snohomish Fire and rescue for their service to our community.

Published in The Herald (Everett) on Nov. 11, 2018