Meadowdale High School, Lynnwood, WA


Class of 1966 - Go Chiefs!!!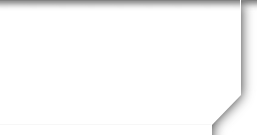 2022 Reunion/Picnic Details
DATE: Saturday, August 20, 2022
TIME: Noon - 5 or so
THEME: None
PAYMENT: None
FOOD: The Class off 1966 will provide fried chicken, a Reunion Cake, and bottles of water. The balance will be potluck brought by those attending. You are welcome to bring your own beverage if you want something other than water (beer, wine, etc)
The premises have a 1700 square foot shop with a bathroom and the house has 3 bathrooms. There is plenty of room with tables and chairs inside just in case the weather gets wet and/or cold outside. Checkout the pictures of the 2018 and 2019 Reunion/Picnics to see what it looks like. There is plenty of close parking to the shop.
WHERE: Stan & Sherry Stebing's Home at Kayak Point west of Marysville at
16315 - 66th Ave NW, Stanwood, WA 98292
DIRECTIONS:
From I-5 Exit 202 (116th St) head west on 116th St NE;
Turn right on 34th Ave NE;
At the roundabout take 1st exit;
Turn left at the light onto 136th ST NE;
Keep straight to get onto 140th ST NE (it becomes 140th ST NW in 1.9 miles);
After 4.6 miles bear right from 140th St NW onto Kayak Point Road;
After 1.5 miles turn right onto 156th St NW;
Road name changes to 150th Pl NW;
Road name changes to 156th St NW;
Road name changes to 157th St NW;
Road name changes to 66th Ave NW;
Drive straight at Stop sign at 161st St NW;
Where the street ends our driveway begins (our name and address is on the mail box next to the driveway);
The driveway is about 800 feet to the shop, park any where convenient.